Bio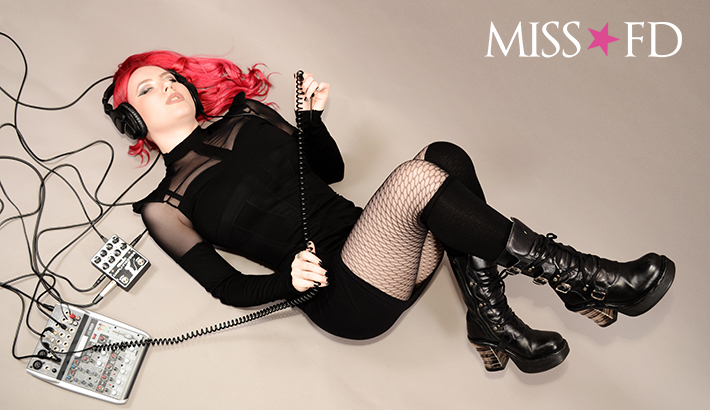 Miss FD is a dark electronic music artist, singer, songwriter, producer and performer. The project began in 2009 captivating audiences from the dark music world with a unique combination of haunting yet upbeat music, thoughtful lyrics, and mysterious and sensual vocals.
Miss FD released her debut album,
Monsters in the Industry
, in 2010. From this album, the track "Enter the Void" led to the launch of Miss FD's first official
music video
.
2011 brought the debut of
Love Never Dies
, a haunting exploration of mourning, pain, and despair. Like its predecessor, the album received a wave of positive reviews, declaring it
"wonderfully beguiling"
and
"sheer musical artistry"
.
FD's work has been featured in multiple EBM and dark electronic music compilations. With a strong fanbase both live and online, Miss FD released her 3rd studio album,
Comfort for the Desolate
in 2013.
Her 4th studio album,
Transcendence
, released in March 2018.
Transcendence
features seven compositions written and performed by Miss FD, and includes collaborations with Vulture Culture and Robert Dante. The opening track "Despair" is also featured in a new
music video
directed by Chad Michael Ward.
Miss FD has recently released several new singles, including two collaboration tracks with Vulture Culture:
Ashes of Stars
in 2018 and
Spitfire
in 2019. Her most recent release is the single
Keep Going
, a motivational song for 2020.