Diary of Dreams, Miss FD - Live in Tampa, FL - May 6, 2019
February 2, 2019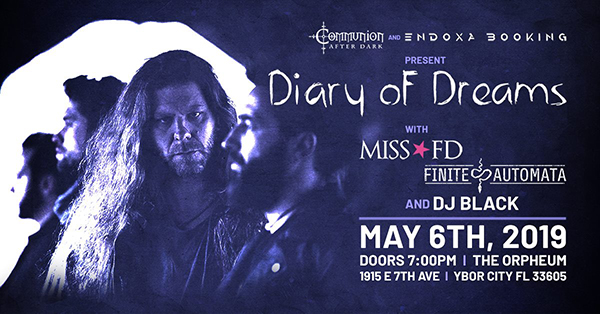 Tampa, FL: I'll be opening up for Diary of Dreams at The Orpheum, on May 6th, 2019, with special guests Finite Automata and DJ Black.
This will be Diary of Dream's exclusive Florida show!
The Orpheum
1915 E 7th Ave, Ybor City, FL 33605
7:00pm
Click here
for the event details.
PERMALINK: http://www.missfd.com/2019/02/02/2251