Miss FD Article Featured on Carpe Nocturne's Volume X Winter 2015 Magazine Issue
January 18, 2015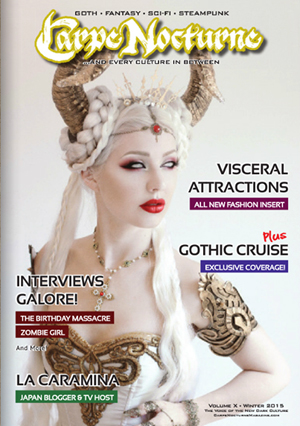 Carpe Nocturne's new Volume X Winter 2015 magazine issue features a Miss FD article written by Asylum Attendant.
Print editions can be ordered from the
Carpe Nocturne website
, the digital version can be downloaded for free from their website as well.
The Miss FD article can be found on
pages 66-67
.
This issue also features interviews with iszoloscope, Leather Strip, The Birthday Massacre, and more.
PERMALINK: http://www.missfd.com/2015/01/18/1879