Monsters in the Industry - Downloads vs. Physical CDs?
May 20, 2010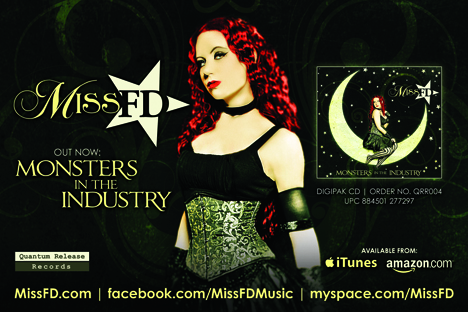 Yes, yes. It's certainly a lot easier to just download music. Saves space, makes the music easily accessible from your various devices, and best of all, no scratched up CDs.
If that's how you rather have your music,
Monsters in the Industry
is available through:
iTunes
,
Amazon MP3
, and other digital media outlets.
But...
I know that some of you still appreciate being able to look through the artwork, being able to read all of the lyrics, and being able to grasp in more depth the concepts behind the album. If at this point you're totally raising your hand and yelling
"That's me!"
, then I would definitely encourage you to get the physical copy of
Monsters in the Industry
. It's a pretty neat digipack, so you won't end up with broken jewel cases, the lyrics are printed right on the panels of the digipack, and the artwork for this album has a lot a meaning poured into it.
And hey, maybe some day, you'll be able to tell your grand-kids:
"Back in MY day, we used to have these things called CDs..."
At which point of course, you'll pull out your handy dandy copy of
Monsters in the Industry
for demonstration purposes =p
Okay, I'll stop rambling now.
If you want the physical CD, it's available from:
AMAZON.com
And of course, from the shop in my very own website:
Miss FD's Shop

PERMALINK: http://www.missfd.com/2010/05/20/195