Miss FD Releases New Motivational Song "Keep Going"
January 24, 2020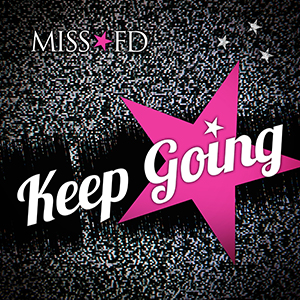 January 24th, 2020 Miami, FL - Electropop siren Miss FD releases new motivational song
Keep Going
.
Inspired by overcoming adversity and hardship, Miss FD wrote her new song
Keep Going
as a way to inspire and encourage listeners to stay focused and optimistic in 2020.
"I felt I needed to create a song that would empower listeners, a motivational song to start 2020 on the right track"
, says Miss FD.
"I constructed the sonic framework for Keep Going with a minimalistic electronic vibe to maintain focus on the positive message".
In conjunction with the song release, Miss FD shares a lyric video for
Keep Going
.
Keep Going
is out now worldwide through Quantum Release Records, available on streaming sites and online retailers including
Spotify
,
Apple Music
, and
Amazon
. The lyric video can be seen below.
PERMALINK: http://www.missfd.com/2020/01/24/2321